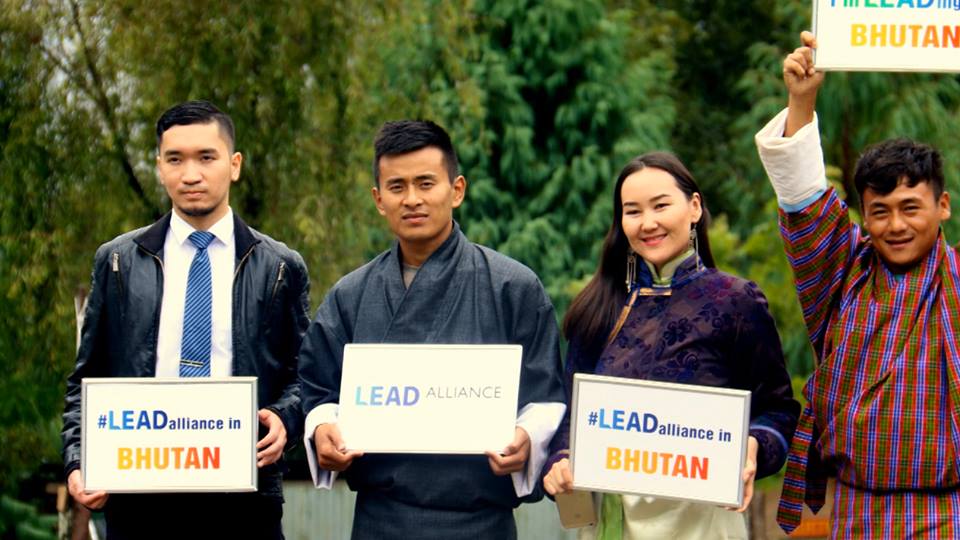 In May 2017 five young Bhutanese represented Bhutan at an international youth summit in Mongolia called LEAD Alliance 2017. "Sustainable waste management", proposed by Tshering Dorji (Evergreen Bhutan Trashiyangtse) & Kezang Dorji was one of the three projects to win grants at the summit. The project received a grant of $3,700.00.
The project is funded by International Republican Institute (IRI) The main objective of the project was to introduce the culture of segregating waste in Trashiyangtse as it was not in practice. The project was piloted in Trashiyangtse town and Baylling Central School and it spanned for three months. Guided by our Mongolian mentors Ariunsanaa Batsaikhan & Bilguun Batjargal the project started in the last week of September with educative program for students and residents of Trashiyangtse town.
Through the projects sacks and dustbins were distributed to the school and households to encourage segregation. Evergreen Bhutan bought non-degradable wastes from the school and households on a weekly basis. This was done to encourage them to segregate. By the end of the third month most of the residents of the town had developed the habit of segregating waste. With this waste management had eased.
Although the project support has ended Evergreen Bhutan will continue to work to address the issue in Trashiyangtse. A documentary capturing the activities of the project was launched at the Youth Media Lab, YDF on Friday (February 2, 2-18)
Watch the documentary video here:
The project and the launch of the documentary was covered by the Bhutanese media. Watch the panel discussion by Tshering Dorji and Kezang on the National TV Bhutan Broadcasting Service (BBS) below:
904 total views, 2 views today