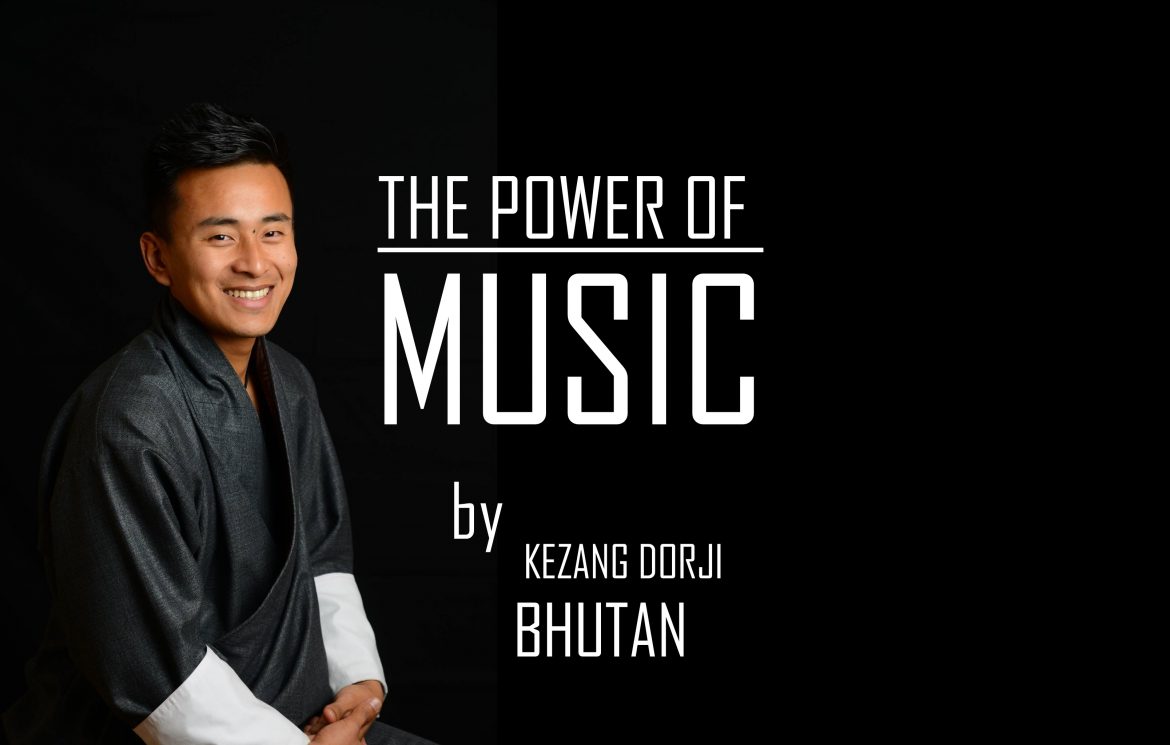 The Power of Music is a speech I gave at the LEAD Alliance 2017, Ulaanbaatar, Mongolia. Organised in partnership with World Learning by the International Republic Institute Mongolia, a branch of IRI USA, the LEAD Alliance 2017 is a four day (May 2-May 6) international youth Summit. I was selected as one of the five young leaders from Bhutan to attend the summit. I was also honoured to be one of the few speakers at the Lightning Talks of the summit.
When I talk I am worse than I rap. I know it and soon after I was informed I was one of the speakers I thought of getting prepared. But my life is a complicated business of not much free time (just showing off). Well, I tried writing a speech as per the instructions I received from the organisers. I finalised it about three days before the event. It's not proper to say this but I did not get the time to prepare as I had to travel right when I was done writing.
So, when I gave the speech it did not go as was scripted. Which is obvious from number of aaa..s and and..s in my final speech. Have a laugh my watching it on my YouTube channel on this link. The video does not have the introduction part. It's just a one angle shot as my speech was the last program of the day (May 2, 2017) and by that time the batteries of all the cameras were exhausted (ha ha). The video will be at the end of this post as well.
It is my pleasure to share with you the original speech I had prepared for LEAD Alliance 2017.
"Introduction
How many of you have heard of or listened to Michael Jackson?
Justin Bieber? Eminem? Psy? Gangnam Style?
Okay. That's great.
According to a recent study on music, it is found that people who listen to music or perform are ten times happier compared to those who don't. The study also confirms that when music is played the growth rate of plants increases by 50%. It also notes that music calms animals in aggression. The next part is the most shocking of all and that's I made all that up.
Now that I have your attention let me start the real part.
Music can change our lives by influencing our moods and our thoughts. I believe it has the potential to change the whole world.
You don't have to agree on this by the way.
Some might be like, really! Then what about Michael Jackson?  By that token he should have been the President of the US at least once and the secretary general of the United Nations Organization has to be Justin Bieber!
If music is the answer they could do better.
I am not really sure about that but for me music really did change my world. So, how exactly does music bring change in us? I think it depends from person to person and in my case it was how rap music touched me.
This is my story.
My background
A little more than 20 years ago my mother took a very bold decision, a decision that changed her life and the lives of her children forever.
I have been very open about my life and every time I share it I do it in good faith.
My mother was the second wife of my father who was legally married to three wives. He had thirteen children. Yeah, that's an entire football team with extras. But that's nothing compared to one of my friend's father who had more than twenty kids. My friend is still not sure about total number of wives his father had.
Back at that time people were very productive and talented besides being very, very fertile. Nowadays, it's difficult to handle even one relationship. But those were the golden days.
In some places it was cool for women to have two or more husbands at the same time. This culture had a lot of benefits. I know what you are thinking but I mean economic benefits. One would look after animals. The other would work in the field and another would do the household chores.
In my case, my mother and her children were living in a remote village where life was very hard while my father lived with the rest of his big family far from us in Dewathang, a much more developed place.
Eventually life became too difficult for us in the village and my mom decided to move to Dewathang
Move to Dewathang
Dewathang was full of surprises in the beginning. I was barely 6 years old. I used to hear stories of great things in Dewathang when I was in the village. I was so excited when I got there for real. It was as if I was in New York City or Tokyo. I saw electric bulbs and vehicles for the first time.
I had my eyes on the road for hours just looking at the trucks, cars and the scooters. I had to be called to have meals. Even if I missed I would not have cared. I was that excited.
The houses in the town looked the same. Once I went out on my own and could not find my way back home. I was lost. I told you it was New York City for me.
But nothing shocked me more than the television. I wondered where on earth those tiny people in the boxes lived.
Days of Struggle
But life is complicated. Soon my mother got a divorce from my father.
And that's when it became even more difficult. We were very poor. She always bought groceries on credit.  She had no one supporting her. Her only source of income was through weaving and that's what she did all the time.  Her life was a cycle of credit, weave, earn, settle and repeat! But somehow she used to manage. And that's why to this day I wonder how she did it.
I would normally miss the first few days in school as my old uniforms and shoes would be worn out. I was ashamed every time my teachers asked me, why have I not paid the school fees? I did not have it.
I was sad. I felt ignored and deprived. I was frustrated because I thought I did not deserve to suffer that way. I was in depression. I had to rely on my friends for comfort and distraction. I never showed it outside but in the inside I cried for years and I felt so, so lonely.
When circumstances are like this, we become very, very vulnerable. Perhaps, in my case the stars were on my side.
Solace in rap Music
One fine day I was at a friend's place and I saw a music video of Eminem. The song was Lose Yourself.
I can't explain how I felt but it was like love at first sound.
I was like oh my god. What's that? He's talking so fast, la lal allalala lalala…and he's moving his hands, his body was moving and my body was also moving…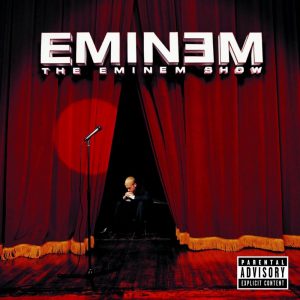 I did not even understand what he was saying but I was in love with what he was doing.
I thought of taking my friends DVD but that was not going to help. And you know why? Cuz I did not have TV at home.
I thought you would laugh here.
Anyways, I started looking for songs by Eminem after that and I managed to get one of his albums. It was the Eminem Show.
Fortunately I had a cassette player at home. I started listening to his songs over and over in my player.
Music Inspires
Gradually, I came to know about his life. I learnt that his parents were also separated and he had a difficult childhood. I felt I was just like him. I could relate to what he said in his songs.
I was inspired. Every time I heard his songs I was positively energized.
His music was making me feel good. Eminem did not even know that I existed but he was making a difference in my life. So, that's the power of music.
By the way, Eminem still does not know me!
Getting into rap
Middle Secondary
This was happening in 2006. I was 16 years old in the 10th grade of Middle Secondary. Slowly I started memorizing his lyrics.
I would proudly say those lines in my class and my friends found it really cool as no one was doing it. I was starting to get attention and I was encouraged to continue.
Interestingly, I was also becoming spiritual at the same time. In our middle secondary we were taught a Buddhist text called the Ways of a Bodhisattava, an enlightened being. I was moved by the wisdom in the text. I started reading prayers every day and reflecting on my thoughts and actions.  I was trying to be a better young man.
Like many other friends, I used to work in my vacations which were mostly manual. From a young age I worked in the construction of a number of roads, drains and walls in so many places. We used to get about 50 dollars a month. With that money I also used to buy rap albums
Higher Secondary
By the time I got to my higher secondary I knew many other songs by Eminem. I started performing his songs on stage with no music. It was just my voice. Even there I was still the only one doing it.
I even got a new nickname 'Rap'.
I did not like my childhood nickname much. I don't understand why was I nicknamed after a vegetable? It was Bozong. It means Yam in my mother tongue.
After I got the new name every time my childhood friends called me Bozong I'd say "It's not my name anymore. They call me rap!" Cuz I felt cool and not like a vegetable.
 College
I got a chance to pursue higher studies in Sherubtse College under the Royal University of Bhutan. I  went to college in 2009. I was 19 years old.  The only time I saw internet before that was when I submitted my application for college.
And when I got there, I finally had access to internet. I created my email, open my Facebook account and officially became an I-Citizen. I downloaded many songs and free beats. I walked closer to the world of rap.
It was there that I started writing my own songs and performing with beats. I got so deep into rap and arrived at a certain spiritual and emotional maturity the dark side of my life started to fade.
Release of Album and charity works
In my second college year, I formed a group, the Sherubtse Rockers and decided to record an album. To make the story short we released it in 2011. I had three songs in it and all the money earned from the album was donated to charity.
It was very fulfilling to know that our album was of help to the needy. From a young age I had my own share of hardships and I saw so many others who suffered because of poverty and other problems. Even as a kid I thought that when I grow up I would be helpful to others and I would try not to let anyone go through what I went through.
I remember a show we did for a school for differently-abled children. We raised less than a hundred thousand Ngultrum, which is like 2000$ but the feeling I had from knowing that those kids were going to benefit from our show was priceless. I wanted do this all my life.
And this is what I have been trying to do ever since. But charity begins at home. So I got a job to first support my own family. Although there is not much one can do when half of your salary goes in the house rent, I have paid the dues and my mother does not have to weave anymore.
They say it's not how much you have but it's what you do with what you have. And I am happy with what I do with the little I have.
Social work and music
I try my best to spend my time and resources in the most productive way. After office and during the weekend I am with young boys and girls doing social service and discussing ideas to bring change.
I am working with civil society organizations. I am seeking guidance from spiritual leaders.
I am just trying to give back to the world that has given me so much.
There are so many things I love about my country and a number of good things I aspire to do in order to make it better. I started putting my thoughts in my rap songs.
I talk about talk about love, compassion, peace, unity, harmony, justice and equity. I talk about taking responsibility. I have even talked about why is it important to vote. I talk about patriotism, corruption, youth issues, loving life and my own experiences. These come very easily to me as I mean it and I live by it.
I don't write songs to inspire anyone. My intention is never to please or bring harm to no person. I feel happy when I get things off my chest. I do it solely to express and this has not changed. But I didn't realize that my songs were touching hearts and relating with people in ways that I could never imagine. This has been such a humbling and an amazing experience.
My Music Today
Recently, a group of Bhutanese dancers the Druk Dream Team have named their studio after one of my songs. The name of the studio is GOKAB Dance studio. Gokab means chance. They also organize an annual Hip Hop dance competition where dancers from Bhutan as well as foreign countries participate. The event is also named GOKAB.
In the fall of 2016, I went on my first nation-wide tour with which I became the first ever Bhutanese artist to tour the country. During the tour I met with so many young people who told me the sweetest and most moving words. They said that they drew inspiration from me and that my songs made them work harder and feel better.
I have spent more in making music than I earned from it. In fact, I don't even earn at all. Not many musicians in Bhutan make money. But when I think about what my songs are doing to my listeners I feel nothing is wasted.
Conclusion
It feels like just yesterday I had moved from my bamboo house in my village to Dewathang. I fell down so many times but I stood back and kept moving. I kept going no matter what.
And today, I am here at Mongolia sharing my story, enjoying this beautiful country, and warm hospitality.
If it wasn't music I wouldn't even be here. Music has always been there for me. I guess this really is the power of music.
As long as music speaks to your heart, it doesn't matter whether you are listening Jay Z, Don Williams or Taylor Swift. As I said earlier, if it wasn't for music I wouldn't even be here.
Thank you so much IRI for this big, big opportunity to share my experience. Thank you so much for believing in me.
Ladies and gentlemen, my dear lead fellows, when I look at you, young leaders from around the world, I feel so humbled, honoured and so inspired by what you have done. Together, I don't see anything that we cannot do.
Let us work together and make our world a better place. "
Watch video of the speech here
2,930 total views, 1 views today